LPS China is glad to feature Canary Island's luxury property specialist Ms Natalia Valentina Martin, Founder & CEO of La Boutique, on its LPS China platform.
Below is the full interview between LPS China and Ms Martin: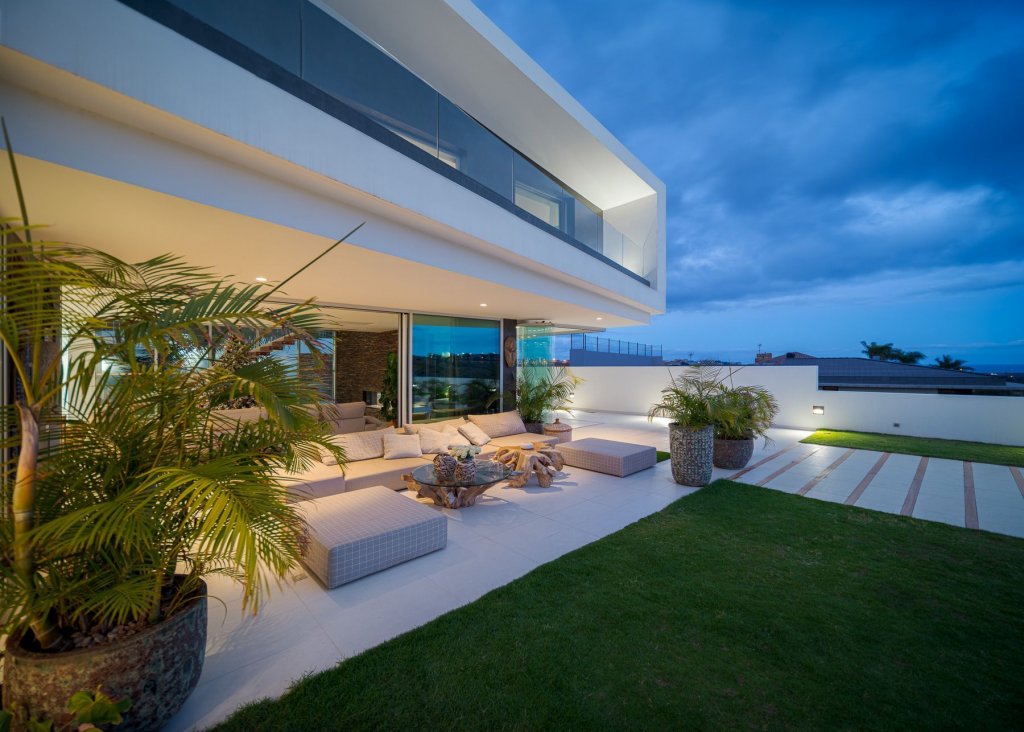 LPS: Can you please introduce yourself and LA BOUTIQUE as a real estate agency? 
La Boutique is a boutique real estate agency offering bespoke service to our highly demanding clients. We offer an amazing portfolio of hand-picked exclusive properties made up of the best properties on offer in the Canary Islands. We also have hotels on sale, well located plots, off-plan projects and some interesting commercial properties.
Our approach is to aim for the best client satisfaction first and uppermost, since we believe that this is the key to boutique service. The client is the center piece. We thrill to be one step ahead to make the whole purchase process a pleasant journey. Our team is made up of a multicultural team of women speaking a wide range of languages to offer an even more personalized service.
LPS: Can you tell us more about the Canary Islands? 
The Canary Islands are an archipelago belonging to Spain in the Atlantic Ocean. There is a total of 7 islands with landscapes totally different from one to another.  Gran Canaria and Tenerife are the biggest and most popular islands with capital cities.
Canary Islands is known for Europe's winter sun, offering  the best weather all year long. Temperature is on average 23 degrees. the beaches and the views are jaw dropping.
Investing in properties here is a great investment since there are always millions of tourists visiting each year, so renting out the property is an option in order to receive income. The real estate prices are also always on the rise and there is a bubble here where we are immune to any crisis happening on mainland Europe.
There are luxury hotels, great eating out options, superb luxury shopping at very good prices, amazing golfing, yachting clubs, beach clubs etc…
LPS: What type of properties are you offering?
We offer properties with a 'wow" factor. Well located and beautiful properties.
Exclusive villas
Bungalows
Beautiful apartments condos
Well located building plots
Off plans projects of soon to be built spectacular properties
LPS: What are the benefits of investing in the Canary Islands ?
Canary Islands have sun all year around, warm climate to enjoy life the good way. There are excellent airport connections with Europe and also some African destinations. The EUR. Tax is lower than in mainland Europe ,where its at 21%. we have special zone of 7% VAT. Also, the ZEC exists, special fiscal zone for setting up companies.
Amazing beaches, amazing eating out, shopping…
A superb destination anytime of the year, with mild temperatures.
Above all the amazing qualities that Canary Islands have as a location and as an investment destination,  if you invest in a property or various properties whose values are equal to or over 500.000 EUR you may apply for a Golden Visa, which gives buyers a residence visa for Spain. This is a great option if this interests you, since you  are also obtaining a Schengen Visa for free movement in Schengen countries of Europe.
LPS: What are the steps involved to go ahead and purchase a property in the Canary Islands with LA BOUTIQUE?
We work with an established know-how and we have vast experience and know the area perfectly well. We follow all the steps during the process and we follow our internal protocols to ensure customer safety and to keep control of the whole purchase process.
The usual process is as follows:
Find your property
Reserve property (small fee of 5000 eur)
Formal Contract between buyer and seller, where both have equal responsibilities and benefits.
Nota ry: deeds get signed and the new buyer becomes owners of freehold properties.
Obviouslywe adapt in many ways to our highly demanding clients, offering a personalized service.
We know that buying a property in a foreign country with another language may be slightly daunting so we excel in making sure the client is confident and relaxed during the investment process, to bring the client more tranquility for them to secure their investment.