How would you describe your company Pulina Exclusive Interiors? What are your company values?
Mr. Alessandro Pulina: My company is renowned for our custom yacht designs and our versatile interiors style. Our large client portfolio comprehend clients from international real estate companies to private yacht owners. We believe in quality and innovation, reason why our design proposals always mix Italian crafted decor with unconventional futuristic concepts, to deliver an unique design befitting our customer personality.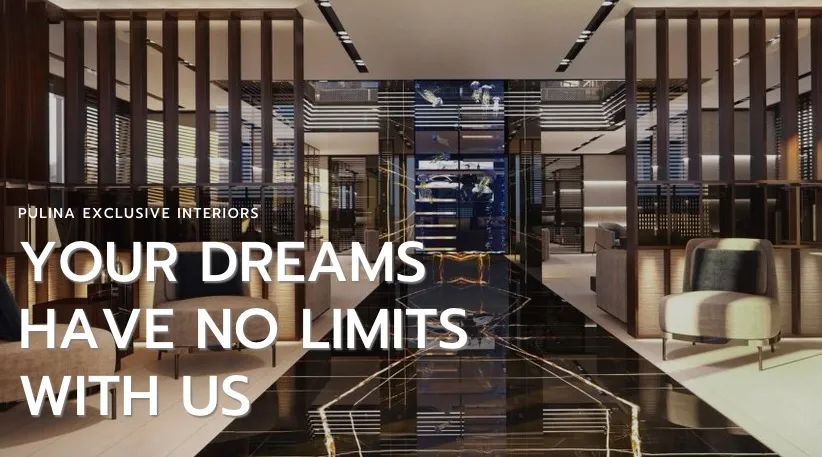 We recently saw your growing Chinese market penetration, would you explain the reason why you chose this market and the differences you found while working in it?
Mr. Alessandro Pulina: I'm a citizen of the world, I love working with a multicultural team to have an open minded approach towards each project. I've chosen in recent years to focus on the Chinese market, due to its incredible market opportunities and its progressive client mentality.
I found a perfect symbiosis between our company approach and their futuristic point of view, reason why I chose to open our second office in the heart of Shanghai. Regarding the differences I found while working in this new country, I can say that I was pleasantly surprised by the strong customer interest towards our Italian DNA and how they valued our artistic heritage. However, the strong working speed and everchanging consumer taste is something we're still adapting to.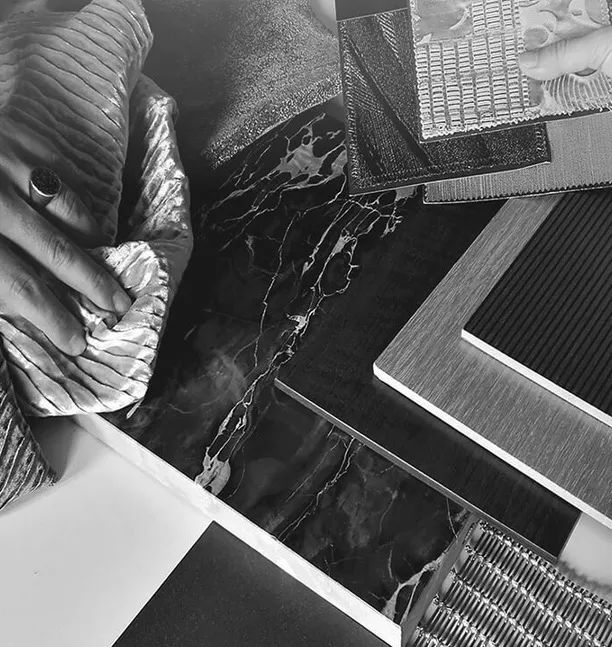 We would love to hear more about your company future expansion plans. Are you interested in further expanding your company internationally? Do you have specific target markets?
Mr. Alessandro Pulina:  We're definitely interested in further expanding the company in the Asian market. We saw a potential in the Singaporean market, due to their strong yacht presence and its numerous UHNWIs clients, but we're also planning to re-establish a stronger company presence in Europe, due the growing consumer interest.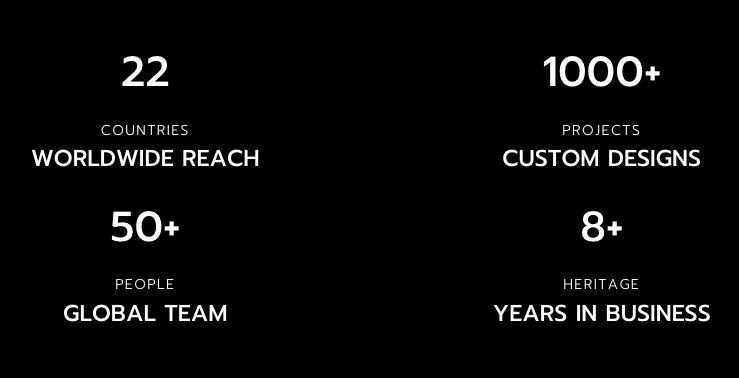 How would you define your company vision?
Mr. Alessandro Pulina: My company vision aims to refresh the Italian design perception worldwide, through the delivery of unique projects where contemporary interiors intersect with Made in Italy seamlessly. My final objective is to become the new pioneer of Italian Interior Design worldwide.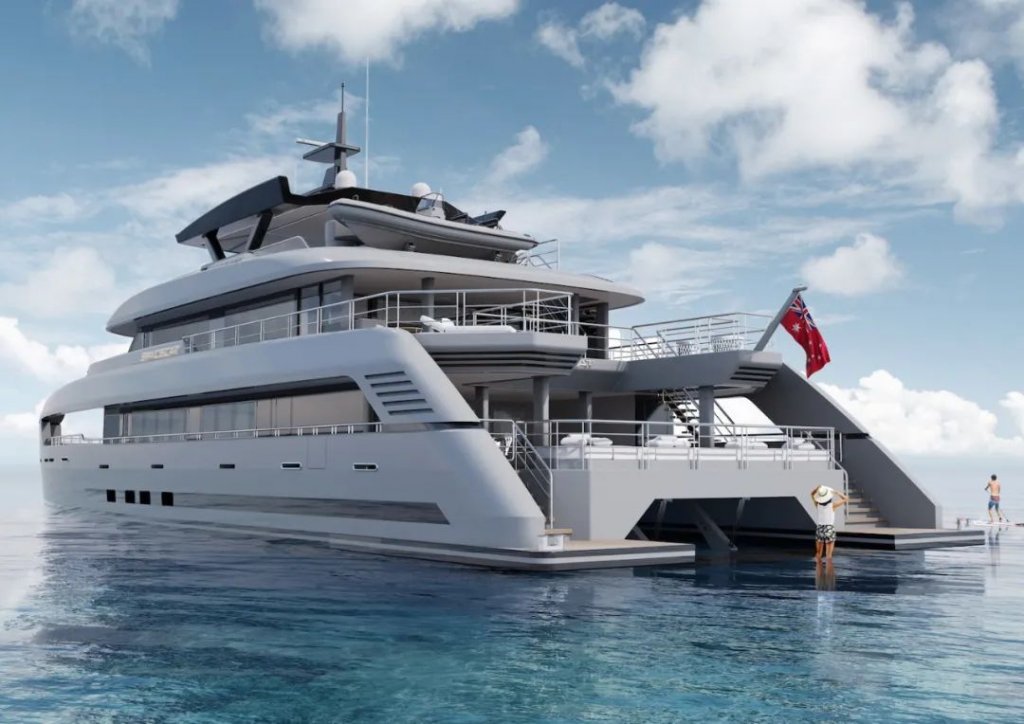 Mediterranean Escape
Silver Yachts (SpaceCat)
Spacecat combines the unique style of Espen Øino International for her exterior with the vibrant interior design of Pulina Exclusive Interiors. The yacht provides unparalleled possibilities for highly versatile layouts normally found only on much larger yachts. The design also features the same lightweight low-resistance hull technology that Silver Yachts are renowned for.
On the main deck, a large dining and lounge area are perfect for entertaining guests and spending quality time with family and friends. The exterior of the main deck offers 202 square metres of versatile clear deck space. On the upper deck, the saloon offers uninterrupted views.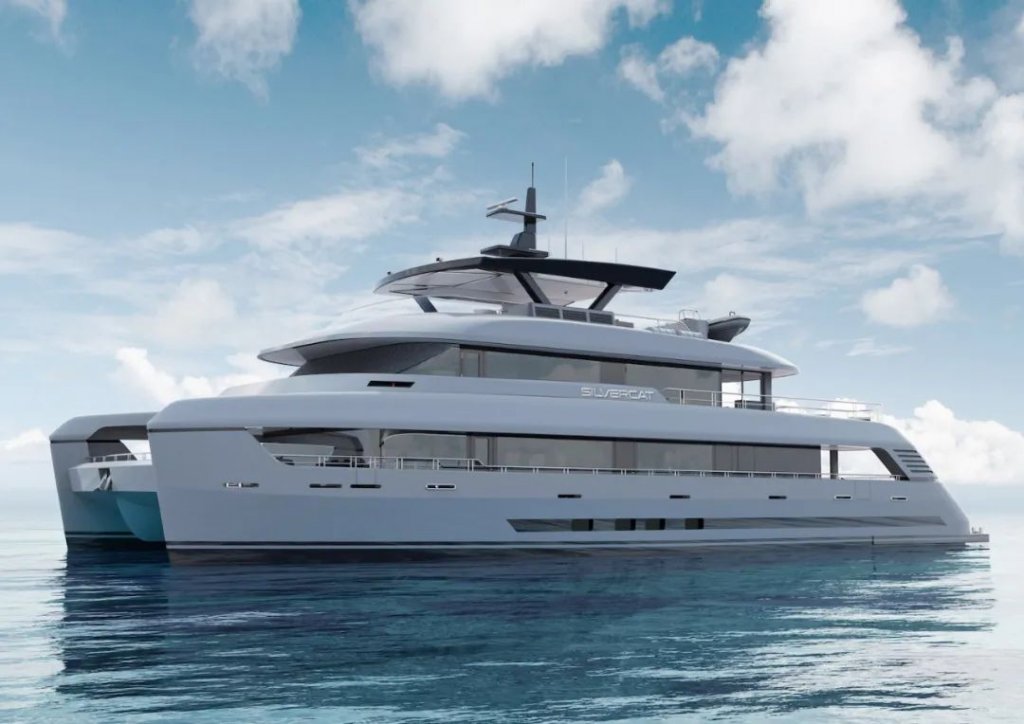 With three guest staterooms and a master suite across three decks, there's plenty of room onboard for up to 12 guests.
The lower deck guests cabin features two single beds and two pullman beds with ensuite. The main deck guest cabin also features two twin beds with ensuite, while the upper deck guest cabin offers two double beds with ensuite.
At 37 square metres, the main deck master cabin is spacious and elegant with a double bed and ensuite.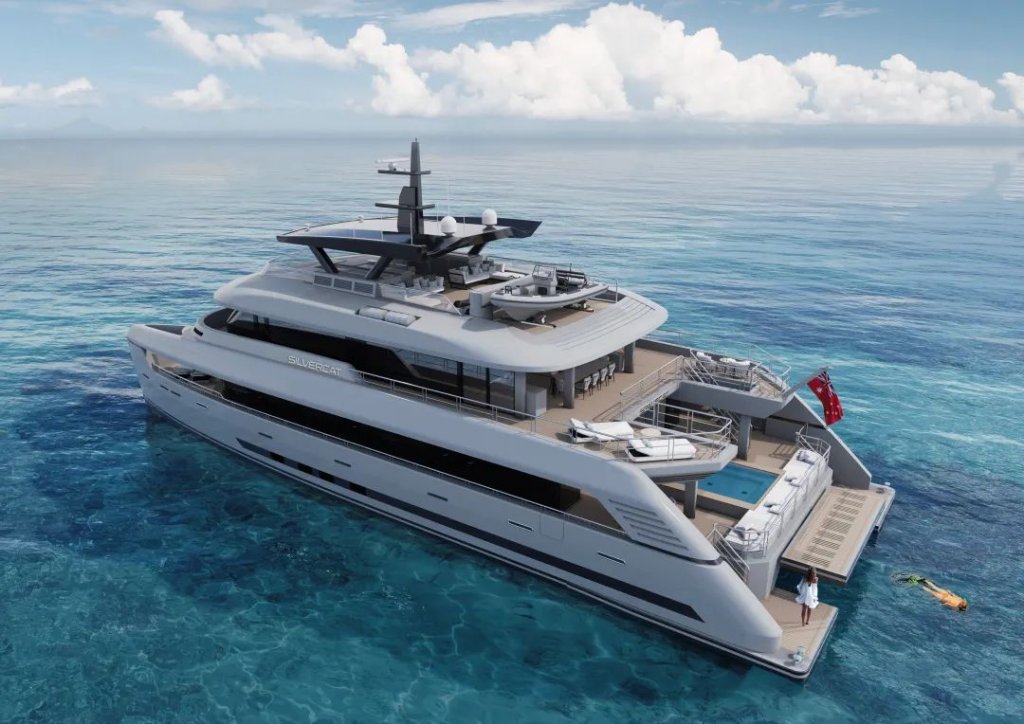 The crew and captain cabins can accommodate up to five crew members plus the captain, with five single beds with ensuite across two crew cabins. A separate captain's cabin features a double bed with ensuite.
Exterior features include a swimming pool aft and plenty of deck space for storing tenders and toys. Power will come from four Volvo IPS 1050 engines for a top speed of 21 knots and cruising speeds of 16 knots.
The external living area boasts over 400-square-metres of clear deck space, while the interior areas are over 300-square-metres. The volume of the Spacecat can be compared with a 50-metre monohull and is developed with a large-yacht feeling.
With a beam of 13.3 metres, the yacht's layout provides enough space for large open decks for entertaining around the aft swimming pool.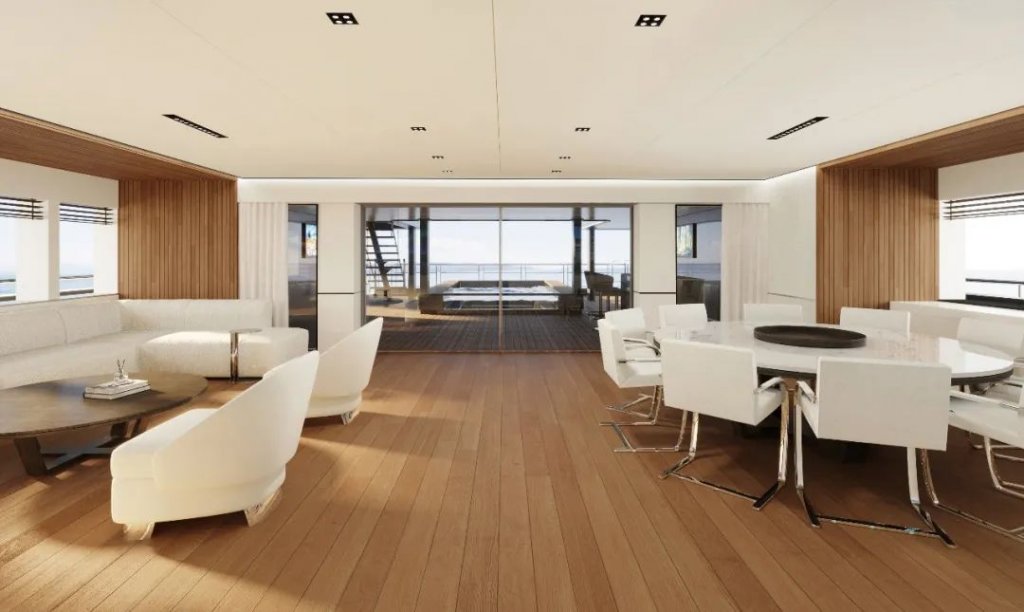 Guests can also make use of the yacht's impressive toy store and tender that is stored neatly on the sundeck aft.
Set to function as an environmentally friendly vessel thanks to its lightweight low-resistance hull form, the first SpaceCat will be able to reach speeds of up to 21 knots at full load and manned by a crew of eight.
The interior design was inspired by the UNESCO heritage Scala Dei Turchi. We brought this mediterranean palette consisting of whitish rocky shades and water inspired elements into the design, to make the client experience the sublime beauty of the Sicilian coast.
Futuristic surfaces combined with natural textures, covey our company dualistic interiors vision of made in Italy, where technological innovation merge with sustainable design choices.
The overall minimal design, aims to create an ambience of calmness and relaxation, where the owner can fully enjoy the sound of crashing waves.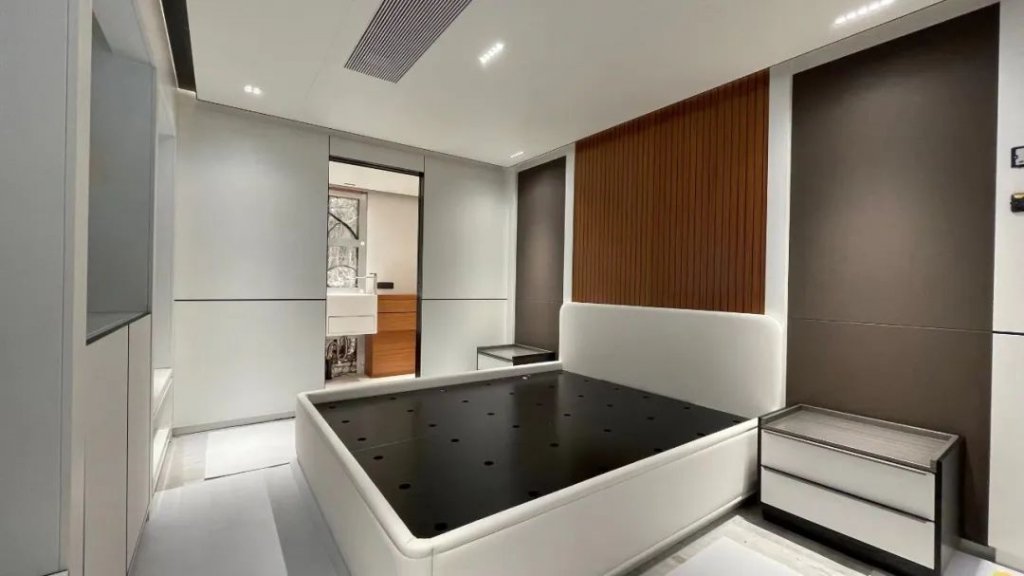 Tropical Wonderland
CRN M/Y RIO
Combining a supremely sporty design and light contemporary living, CRN's 62m RIO is the ideal charter yacht for guests looking to experience the latest in Superyacht technologies, comfort and style.
RIO's design lends itself to those who enjoy indoor-outdoor living, with large open salons, flowing seamlessly towards the exterior, where guests have the choice of a variety of well designed areas for sun lounging and alfresco dining.
Partnering with Omega Architects, the exterior balances a sleek, sporty design with ample usable outdoor spaces across its 4 decks. With the sundeck and foredeck boasting a pool and jacuzzi surrounded by sun loungers and sofas, guests will never be far from a perfect spot to soak up the sun. For a more formal experience, the owner's deck has dining space for 12 comfortably seated guests, a bar and generous outdoor sofa space, perfect for evening socialising. Further outdoor seating can be found on the main deck where an array of sofas surround a table with beautiful ambient lighting. Outdoor spaces are kept simple and functional, lending themselves to RIO's contemporary and modern design, where every spot serves a purpose, allowing guests to relax and enjoy the yacht to the maximum.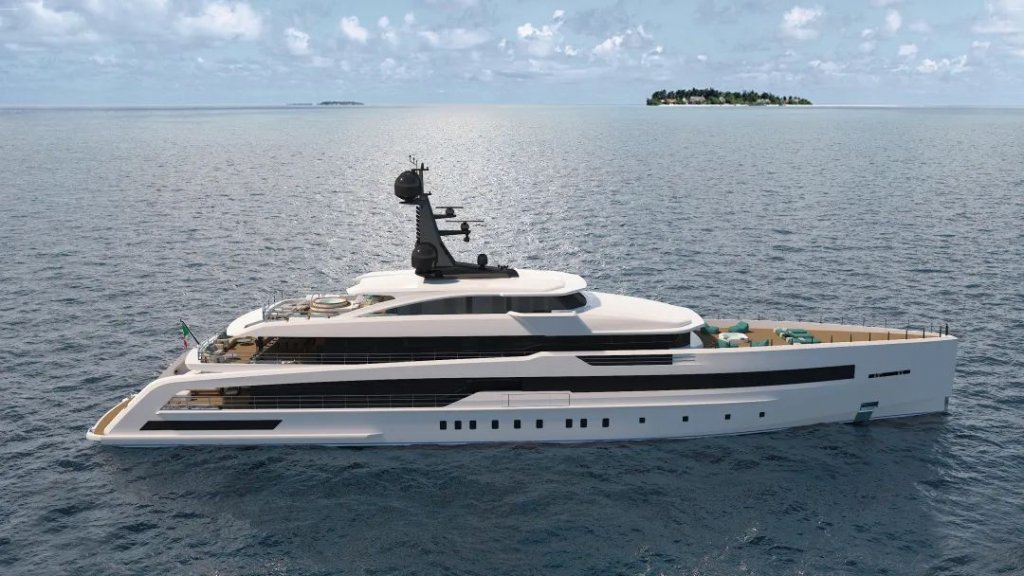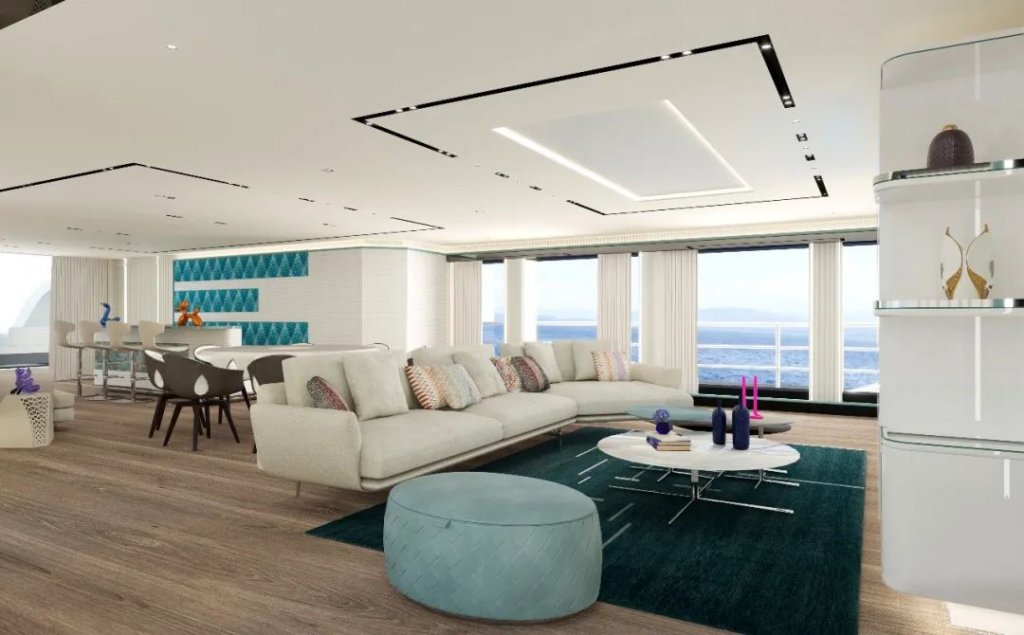 The interior of RIO follows a similar mantra; luxurious, high-quality, simplistic and functional. Designed by Pulina Exclusive Interiors with an aim of keeping communal areas open, bright and welcoming, as highlighted by the large sky lounge and main salon. Our design team have succeeded in creating flowing spaces throughout the interior, that are never far from places to come together for dining or relaxing as a group.
On the main deck, you will find a similarly generous full-beam VIP stateroom which includes a his and hers bathroom and a large dressing room.
On the lower deck is yet another full-beam VIP suite, along with 3 further en suite guest staterooms and a fully equipped gym room that will satisfy any level of fitness enthusiast. The main highlight on the lower deck is the huge beach club which opens to the swim platform and features a hammam and shower.
The concept design was created around the owners wish to recreate the relaxing ambience of the wonderful amazonian forest, where idyllic tropical palettes encounter playful interior decor. In order to make the design suitable for family and friendly gatherings, we chose to experiment with a clever mixture of soft textiles and curve shapes.
Each interior detail was inspired by tropical elements, reminiscing the pleasure of traveling to exotic places, while enjoying natural surroundings with good company.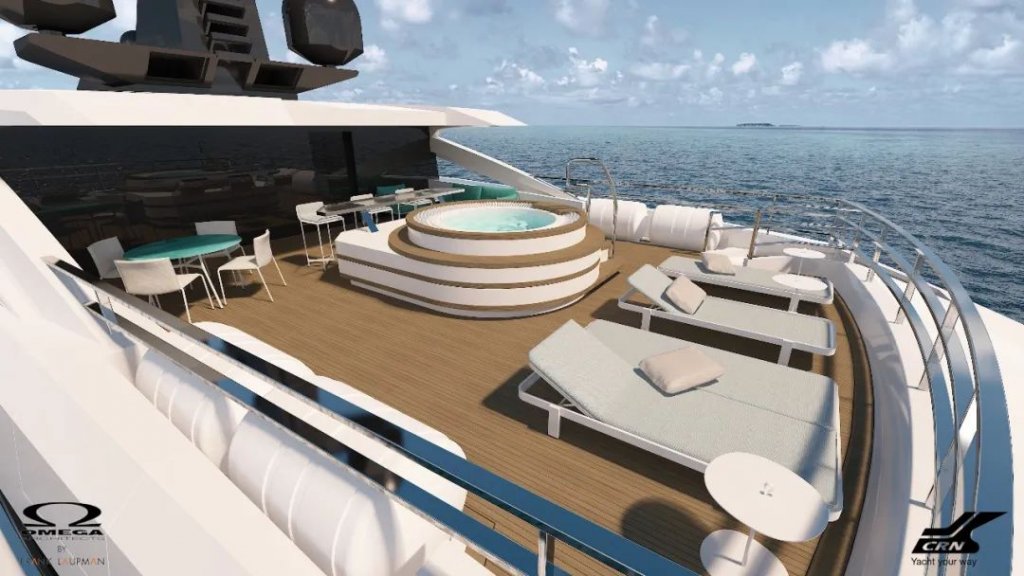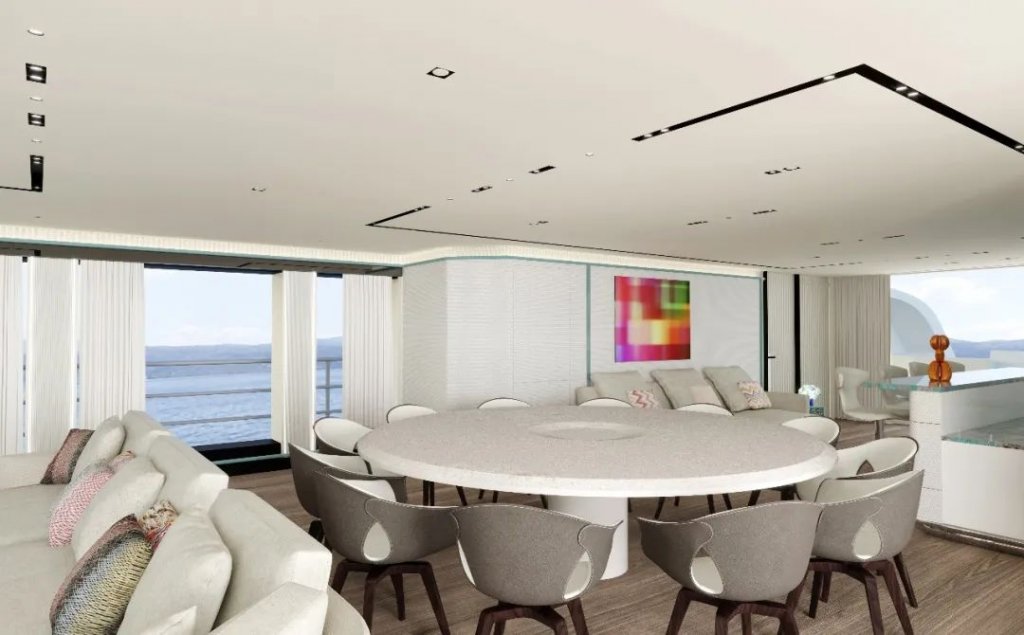 Pulina Exclusive Interiors
CHINA
Adress: 168 Hubin Road,
Huangpu District, 200021, Shanghai
Tel: +8618616508810
Email: [email protected]


ITALY
Adress: Via Santa Maria 25, 56126, Pisa
Tel: +39050503476
Email: [email protected]

WeChat:
Pulina Interiors 普栎纳室内设计
Website:
https://www.pulina.design
Instagram:
@pulina_exclusive_interiors