LPS China is glad to discuss with Mr Jerry Adamany, Lead Buyers Agent of Keller Williams Honolulu to discuss about the Hawaii real estate market trends.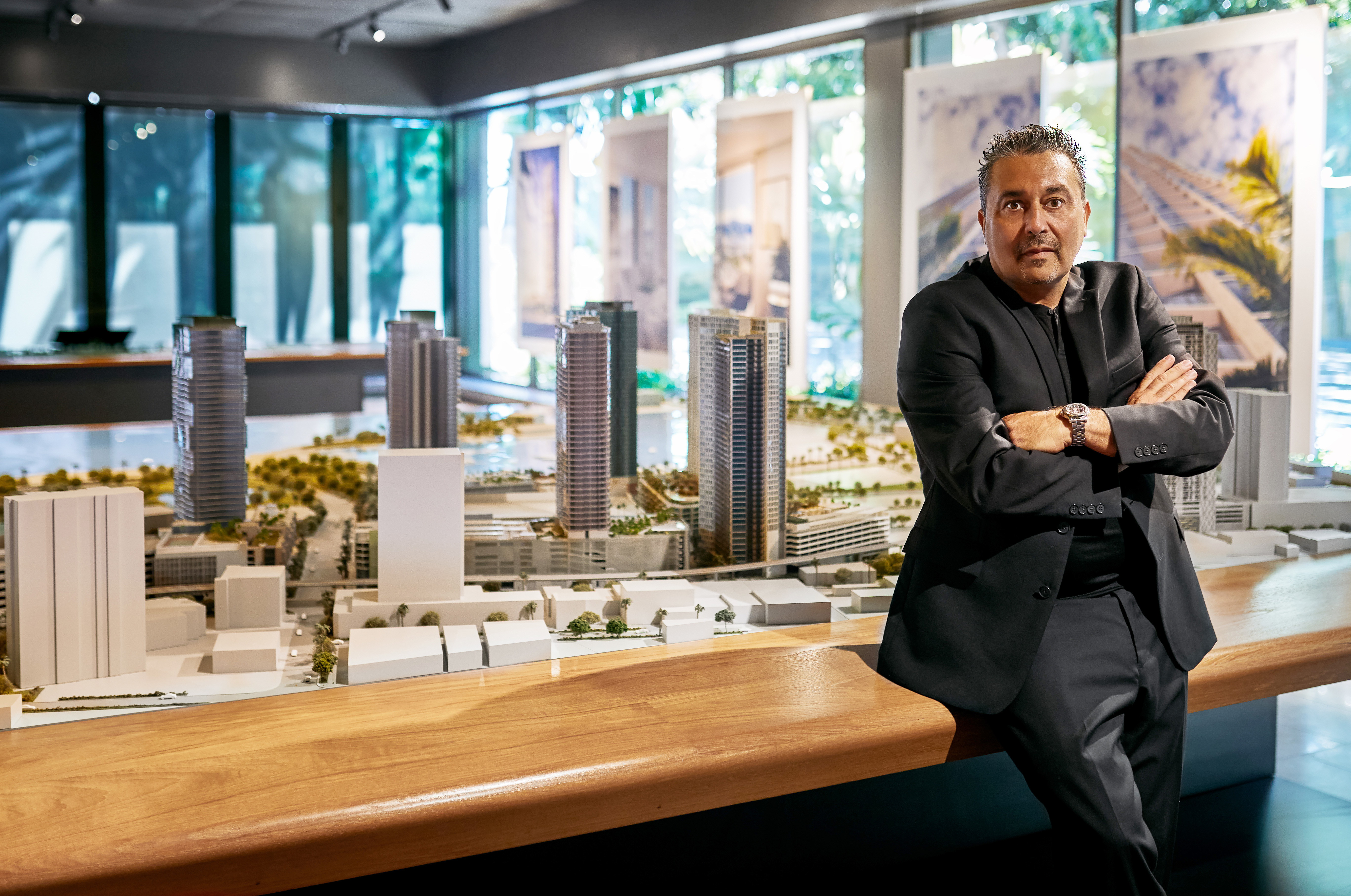 LPS: Could you please introduce yourself and your company?
My name is Jerry Adamany and I reside in Hawaii, on the island of Oahu. I am the Lead Buyers Agent for our Keller Williams team, Taniguchi and Associates.  Our team specializes in investment and luxury properties and is very well respected on the island. We have a knowledgeable team throughout the United States, and we are located right here in Honolulu, Hawaii. I say this with great humility, that we have been recognized by Realist Magazine as being in the top 1% of agents within the whole US. We could not have made this accomplishment without our great clientele, referral partners worldwide, and an amazing parent agency such as Keller Williams, the #1 ranked real estate brokerage in the world.
LPS: What are the advantages to investing in the Hawaii property market?
Hawaii is a unique market with some great reasons to invest. We have some nationally recognized private schools like Lolani, Punahou which was where President Obama attended and the Asia Pacific International School. Graduates of these schools have gone on to great universities like UCLA, Stanford, John Hopkins, Cornell, and Harvard University. Along with great schools there are world class restaurants, dining, and shopping. We also have some of the best consistent beautiful weather year-round which makes vacationing for you and your family and friends an added extra reason to buy here in Hawaii.
Hawaii properties are some of the best appreciating real estate in the whole US and maybe the world. When it comes to real estate holding in your portfolio Hawaii real estate is a very sound investment and should be very much considered. Over time an investment in Hawaii should mean a very robust and sound investment for you. During shifting downswing markets Hawaii simply doesn't get affected negatively as markets like Los Angeles, San Francisco and New York. Just think about it, we are an island and there is only so much land to build on which keeps the inventory low and the prices up. We are also seeing an uptick in the Luxury market. People in the mainland US markets that have been affected by COVID, riots, and natural disasters are having a lifestyle reset on how they want to live their life. Many high net worth individuals in particular are looking to buy second homes in areas like Hawaii to escape more densely populated areas that have been affected by the pandemic.
LPS: What are the steps involved for Chinese Investors in order to invest with Taniguchi Associates?
The process is simple. We do ask to have a video conference or meet in person to establish your needs and wants when it comes to investing in the Hawaii market. It is very important that we understand exactly what you are trying to accomplish so we can best strategize a winning plan to acquire the type of properties you're looking for. We want to make sure during our initial meeting we answer all your questions as well your legal or business representatives' questions. Should you wish to move forward with us, and before making any offers, we would ask for you to provide proof of funds. We have a good reputation with many agents on the island and we want to make sure that we represent our clients and ourselves in the most professional manner possible. It is important for us to vet our clients to ensure they have the means to purchase and complete the transaction.
We have a strong team of agents and staff along with a concierge service to ensure that each of our clients has a personal VIP experience when it comes to buying real estate here in Hawaii. We are also very good negotiators and always advocate for our clients to get them the best deal possible. When we represent you, we will help you manage your real estate holding through our preferred vendors like world-class property managers and lawyers. We also have translators for all Asian languages available when working with our team.
Ultimately when you work with a team like ours at Taniguchi and Associates, you get a team experienced in working with worldwide clients. We also understand the importance of privacy. When it comes to working with business professionals to international celebrities, we understand what that means.
LPS:  Which advice would you give to Chinese investors willing to invest for the first time in Hawaii?
I would say do your homework and surround yourself with a good reputable team like ours with a lot of knowledge when it comes to the local real estate market.
It is also very important to set and realize your expectations of what your needs are and convey them to your real estate agent and team.
LPS: What can you tell us about the offer of high-end condominiums in Hawaii and Homes? 
There are some great opportunities and areas to invest within the residential area. There are areas like Kahala which has some very nice upscale single-family homes with good size lots and larger size homes for entertaining. We have seen a nice growth happen here in this area.
Another area in the market is Condos and in the Kakaako Area you will find the new and best Luxury hi-rises. In particular there are some great luxury properties like Waiea Luxury Oceanfront Condos and Victoria Place which is the newest pre-construction Luxury Oceanfront project. This should be a very good investment over time getting in before construction starts. We are currently seeking clients looking to invest in pre-construction investments like Victoria Place.
In this interview you will see that I am standing in front of the 3D architectural layout of the Ward Village Development. You will also see a photo of the Penthouse in one of the Luxury High rises, Anaha. This particular property has amazing luxury amenities that will rival just about any other luxury building you've seen. This penthouse I'm sitting in is one of the best quality construction condo homes you will ever walk into. Why do I call it a condo home? Because the square footage and qualities rival any luxury home hear in Hawaii or anywhere in the world. This property boasts 5819 sq. ft of living space and 915 sq. ft of lanai space. It has 5 large size bedrooms and 6 ½ baths with 3 secured parking spaces for your car collection. This penthouse property also comes with its very own private pool and panoramic views of the Ocean along with City and mountain views? This is a turn key condo home being offered at $15 million us dollars which works out to about $2577/sq. ft which is actually a good price considering other comparable in the area that have just sold. It's my hope to represent the buyer for this property to see what kind of deal I can negotiate for them as it's always a fun challenge for myself and our team. It's not always about the money it's about the challenge and seeing the happy smile on our clients face when they get the keys and potentially walk into some great equity situations.