LPS China is glad to discuss with Ms Marisela Santana, CEO of Invierta Group to discuss about the United State real estate market trends.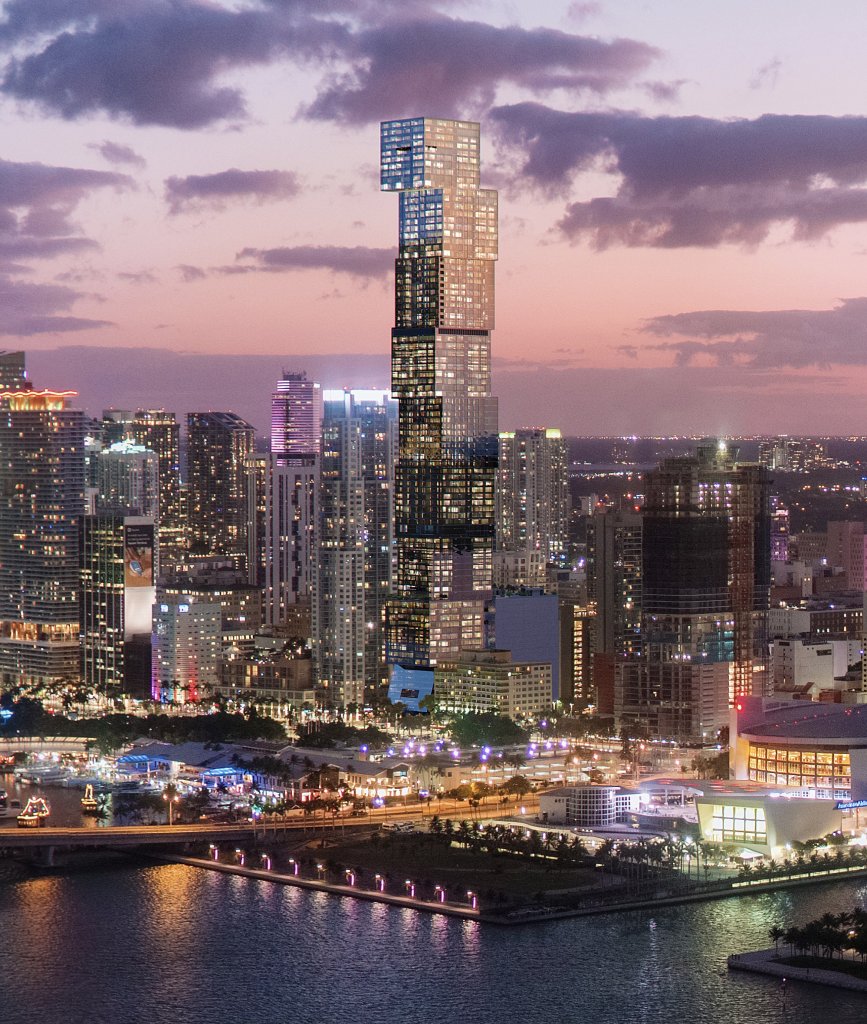 LPS: Can you please introduce yourself and your company –Invierta Group?
I am Marisela Santana, CEO and Founder of Invierta Group, a unique firm that set itself apart by offering a one-stop solution for all real estate needs with a focus on luxury projects in South Florida.
With more than 10 years of experience in investment & wealth management, I started my professional career as a Certified Public Accountant working at KPMG, a world-known consultancy firm that gave me the foundations of managing a good investment. A couple of years later, I moved into the real estate world managing preconstruction projects for top-tier developers, which gave me a 360 view of the real estate industry and the tools to found my own company.
Invierta Group offers consultancy in commercial and residential real estate, property management, remodeling, interior design & decor, and insurance. We differentiate from others by offering an outstanding service that creates lasting relationships with our clients, especially for foreigners who need guidance at every step of the journey to invest in the US.
LPS: What are the main reasons for Chinese to invest in USA?
The US is positioned as the most powerful country in the world not only for having a privileged geographical location but also for having the largest consumer market on earth with a GDP of $20 trillion and the highest household spending in the world.
The United States is the world's leading economic power, the largest international financial centre, and one of the countries with the best regulatory performance in paying taxe. Real estate is one of the most solid investments, wealth management offices from all over the world are constantly requesting the updated inventory whether to buy a residential property as a second home or for business.
LPS: Why Chinese buyers and investors shall choose Florida vs other states in USA?
Florida is booming and preparing to become the new financial and tech hub in the country.⁠Investors from all over the country (and the world) invest in Miami due to its low taxes, as you might know, Miami has 0% income taxes, it ranks #2 fastest
global metro area for job growth and top 10 of the "major american cities of the future" offering ease of business and one of the most attractive cities for forein direct investment, it has nice weather all year long, +1000 multinational getaway to Latin America.
As an example of how the city is evolving, in the latest news , FTX announced its partnership with the Miami Arena for $135 million and in 2022 Miami will host its first Grand Prix becoming the only city in the world with Formula 1, NFL, NBA, NHL, and MLS soccer.⁠
LPS: Is it a good time to invest now?
The best time to invest is now! As mentioned above, Florida has become the ultimate real estate investment destination. Miami is developing at a non-stop pace, there are multiple construction projects on the pipeline and the demand is higher than ever before, and the city is preparing for the future. This is definitely the best time to invest in Miami.
LPS: Can you introduce the properties in your portfolio? And what properties do you want to recommend to Chinese investors now?
There are many interesting properties in my portfolio, from waterfront single family homes to unique projects such as the only Aston Martin Residence in the world, which has the only and biggest triple penthouse in Miami named after the brand's car, Vulcan, with 27,191 sq ft and 360 degree views facing the bay, the ocean, and the city.
Our peculiar business model allows us to have access to off-market properties and single-family home developers that create distinctive designs upon client's request, mainly celebrities, in areas such as Miami Beach and Venetian Island.
LPS: Why choose Invierta Group for property investment in Florida, USA?
Unlike other firms, Invierta Group is the only one that has a limited number of hand-picked Real Estate agents focused on specific segments to offer a concierge-style service designed to create the next-level customer experience. We have built our reputation by offering confidentiality and exclusivity to our clients, we compromise volume for quality. We go above and beyond to make sure to maintain our values over time. This is something distinctive taking into consideration there are thousands of agents and transactions done nowadays, thus clients end up being just a number.